Key Takeaways
Salesforce is a famous CRM software, but it is expensive for small businesses.
Key CRM features like Automation and Sales Reports come with a costly Salesforce enterprise plan.
Explore and compare price vs value proportion to get the most affordable small business CRM.
If you're in sales, there is no doubt that you need to invest in CRM (Customer Relationship Management) software.
As you need to have some way to keep track of prospects, customer interactions, and your sales pipeline. That's where CRM comes into play.
One of the industry leaders in CRM software, indisputably, is Salesforce. The company has over 100,000+ clients, and it changed the scope of CRMs when it introduced its cloud-based solution.
Salesforce is a publicly traded CRM platform company helping many companies to stay on track with their customer bases. But that doesn't necessarily mean it's the right CRM for your company.
We have discussed its pricing for small businesses to help you discover Salesforce for small businesses is a yes or no; keep on reading!
Breakdown of costs associated with Salesforce for small business
Here is the complete breakdown of Salesforce pricing that will be helpful in understanding the various costs involved when planning to go for Salesforce.
1. Subscription costs
Salesforce is a cloud-based software solution that comes with varied pricing plans. Check out the table below for the pricing plans to discover Salesforce pricing for small businesses.
Plans
Pricing (USD/user/month
(When billed annually)
Best for
Essentials
$ 25
Small businesses with 10 users.
Professional
$ 75
Best for any mid-size team
Enterprise
$ 150
Customizable CRM with all key features
Unlimited
$ 300
A smart solution for Marketing and Sales
Note: Pricing is subject to change.
The Salesforce essentials plan is dedicated to many small business owners. But, unfortunately, Salesforce essentials doesn't have features like Workflow Automation, Pipeline and forecast management, sales engagement and insights, etc.
However, when adopting a CRM, small businesses must look for features like automation and sales reports that help them grow in no vain.
So, the question arises, Is the Salesforce essentials plan worth the cost for small business owners?
Well, Automation, Sales Reports, and sales forecasting are some key features for everyone (enterprise, mid or small businesses) that shouldn't be compromised, but Salesforce offers these features with their most popular, Enterprise plan.
If your small business needs features like automation and sales forecasting reports but wants these at an affordable budget, you must look for Salesforce alternatives.
Read More: Best Salesforce alternatives as small business solutions
2. Setup and customization costs
Depending on your business goals and needs, you can customize your Salesforce standard plan. You work out with multiple apps as it offers a 3rd part integration to accomplish varied tasks within CRM.
So, apart from the subscription cost, there are customization costs. Plus, other costs, like integration, training, and data migration as well. All those customizations have an additional cost that will be better explained by Salesforce consultants.
Though the software is serving billion dollars revenue-making companies, for small businesses, these customization costs can be an over-budget deal.
3. Maintenance and support costs
Small businesses with limited budgets ensure the best service at affordable prices. Salesforce is a smart tool but has hefty pricing, so even if small businesses go for a Salesforce essentials plan, it costs them $300 with other additional costs. Hence, it will eventually impact your budget monthly or yearly.
Salesforce is undoubtedly one of the most powerful CRM systems, but it could be more competent in supporting small businesses.
Your small business needs all features to be unstoppable and at an affordable price too.
Say no to high costs, say hi to Salesmate!
Your dream CRM for small businesses, starting at only $12/month.
Explore Salesmate!
What kind of businesses should use Salesforce?
Salesforce is a renowned company serving enterprise brands. Here is a list of leading clients of Salesforce:
McKesson Corporation
L'OREAL Group
Mercedes-Benz
Pidilite
HDFC
There are many larger businesses on the list; I have taken a few only.
Salesforce is a cloud CRM system contributing extensively as support for billion dollars companies. So now, if you fall into the enterprise level and want to flourish in your sales and marketing, use the Salesforce platform.
But your small business needs software that understands and focuses on solving small business problems. Salesmate is the best solution for small businesses that can help them at every touch point of their sales process. Take a 15-day free trial now!
Is your CRM worth the cost for your small business?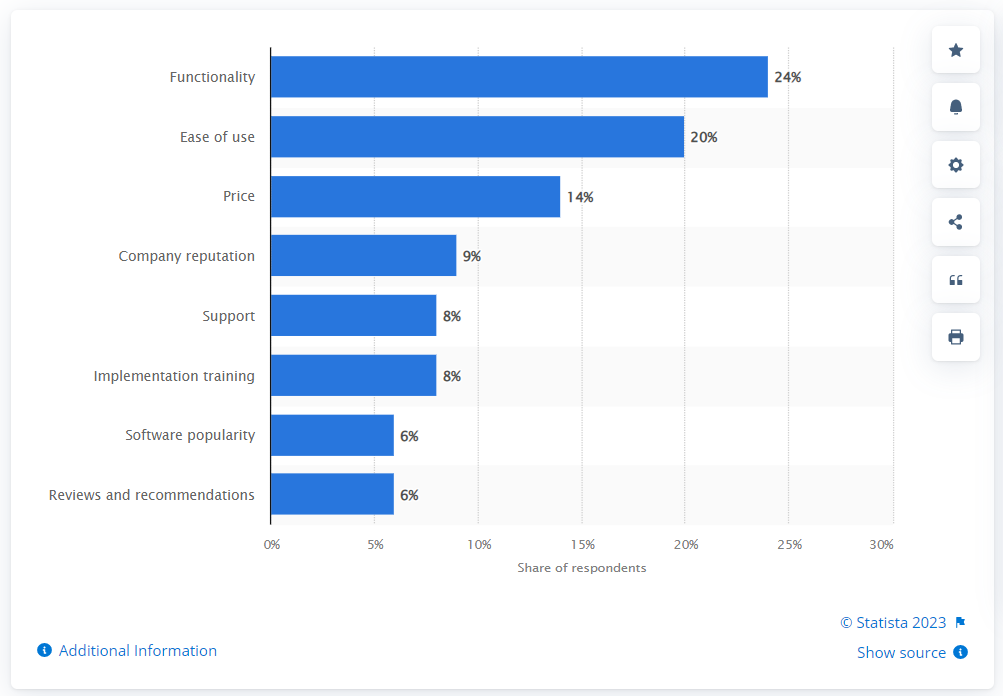 Affordability is one of the most significant factors for businesses when deciding which CRM to use. Every business wants to get its money's worth out of all the specific tools they need for its operation.
Therefore, you want a customer-centric CRM to manage your customer data at the best price.
While Salesforce definitely has thousands of customers that are completely satisfied with their product.
But the chief complaint is that it's just not affordable for small businesses and not even for mid-size ones.
At about $25 per month per user, you can see why Salesforce may be out of the price range of many businesses.
That's why you need to spend some time and research deciding if the CRM you are using is worth what you are paying for it.
There are some key aspects you should consider when you are analyzing whether or not you are getting what you pay for in your CRM.
1. Which CRM features do you really need?
Most CRMs these days have a long list of features, including everything from sales tracking and pipeline management to email tracking and Data Entry Automation and everything in between.
Ensure you are getting the features you need but not paying for those you don't use. Small business owners with high aims must research and compare various CRM platforms before picking anyone.
However, every feature that can reduce mundane time-consuming tasks is a positive sign in your CRM.
2. Is your CRM customizable?
Advice from Business News Daily: "CRM platform encompasses so many areas of a business that customization is key to getting the most out of your investment".
Choose a CRM that you can customize according to your business's unique needs. For instance, some options offer different packages based on the included features, whereas some let you select only the features your business requires.
Customization can also expand capabilities using extensions, plugins, themes, templates, and add-ons to tailor the software to your business altogether.
3. Is your CRM scalable?
It's the hope of every owner that their business grows and their bottom line continues to increase. Make sure that your CRM has the ability to grow with the business.
The ability to grow means small businesses that are leveraging a CRM must have the option to upgrade smoothly with the software.
4. How accessible is your CRM?
A company that offers business product comparisons says this about accessibility: "CRM solutions that can only be used in the office is no solution. Data must be entered into it from all manner of locations at trade shows, at customer sites, from partners' premises' and a dumbed-down version of the solution can't handicap remote workers.''
Small businesses must look up cloud-based CRM as it is an investment for a growing business.
There are various cloud-based software solutions available out there. So, explore the tool well to check its features, functioning, and accessibility.
A smart solution to work anytime, anywhere!
Try our mobile apps with 550+ ratings on iOS & Android.
Explore Mobile CRM
Why Salesmate is an affordable small business CRM?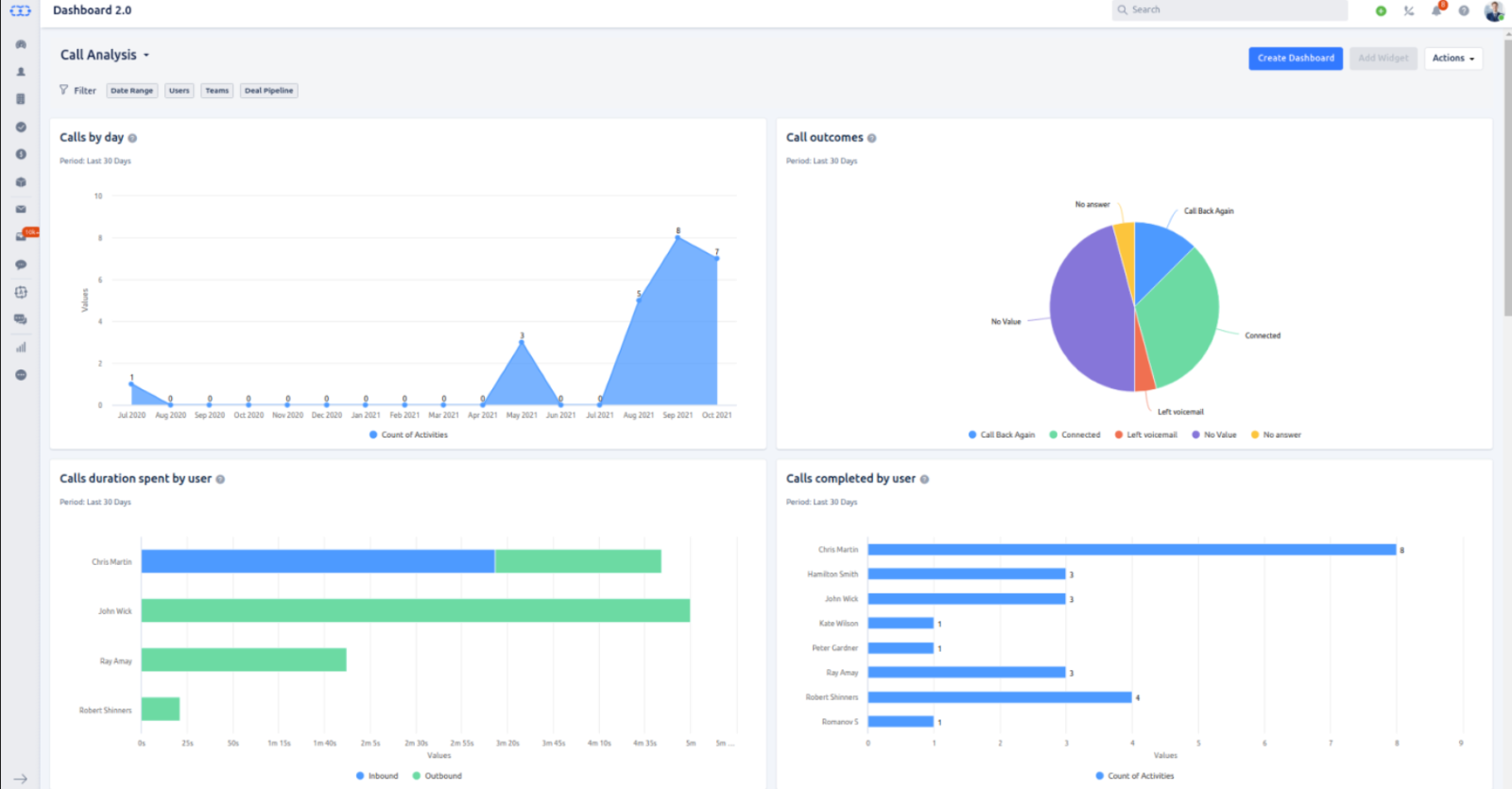 Salesmate is a perfect companion for small businesses that is affordable for any growing venture.
We have all the bells and whistles that save you time, increase sales, and allow you to give your customers excellent service.
Salesmate understands the budget concerns that small business owners have, and we strive to provide you with an outstanding product at $12/month/user (billed annually).
That's why we have tailored a platform that is suitable for multiple teams of your business. With Salesmate, you can…
Collect leads automatically using built-in lead gen tools (Web to lead capture using Forms, Auto lead capture with Chatbots)
Score leads automatically using your custom lead-scoring mechanism
Automatically assign leads to a respective sales representative
Built-in communication tools for calling, texting, emailing, and meeting schedules for your sales team
Nurture leads with highly personalized campaigns with email marketing tools
Manage deals effortlessly using a drag-and-drop sales pipeline (Kanban) and build your custom sales processes
Use Live Chat and Shared Inbox to provide top-notch experiences for new customers
Affordable marketing automation that saves at least 40% of your time every day!
Crucial business insights on your custom dashboard
A 360-degree customer profile that shows past and present interactions. Best when adopting upselling and cross-selling practices.
Salesmate offers features that let you drive sales in every possible way. Here are the processes that you can fulfill with Salesmate features.
| | |
| --- | --- |
| Tasks you can do | Features associated |
| Lead generation | Web Forms, Live Chat, Chat Journeys, Meeting Scheduler |
| Lead qualification | Automatic lead scoring Salesmate score |
| Lead nurturing | Text Messaging, Email Builder, Email marketing |
| Automation | Data Entry, Marketing, and Sales Automation |
| For custom reports and forecast | Sales reporting and forecasting |
| Seamless integration | Native Integrations, 3rd party app integration via Zapier |
Not restricted to just the above features, Salesmate can help small businesses grow massively and help individual sales representative meet their quota.
See why 5000+ businesses trust Salesmate
Take a 15-day risk-free trial, and explore Salesmate with complete freedom.
Start your free trial
Conclusion
Whether your business is just starting and your customer base is small but growing, or you've been in business for a while, deploying a CRM would be a smart decision.
SBM leaders of growing businesses should pick a CRM system that is easy to use, affordable, has scalability scope with customization, and offers integration.
For a growing business, invest in software that offers all the critical features like Contact Management, Automation, and Sales Reporting with affordable pricing.
Salesmate is a well-designed CRM and automation tool built keeping SMBs in mind.
It comprehends small business problems plus aims to accomplish small business goals. The pricing is kept inexpensive with all the key features intact; explore now!
Frequently asked questions on Salesforce affordability
1. Is there a free version of Salesforce? 

No, the Salesforce CRM system doesn't have a free version. It begins with the Salesforce essentials plan at $25 per month per user.
2. How much does Salesforce cost for a small company?  

Salesforce essentials plan worth $25/ month/user if paid annually. According to them, it is the right fit for small businesses. So, if you don't require features like automation and sales reports, you can go for this.
3. What is the best alternative CRM of Salesforce?

Salesmate is the best alternative CRM to Salesforce to help you with lead management, custom sales process, setting up automated workflows, getting valuable insights, and much more at affordable pricing.
Note: Pricing mentioned in this article is subject to change.
Make sales sexy again 😉
Save at least 50% on subscriptions and integrations.
Save 30% more time for your sales team.
Choose a CRM trusted by 5000+ businesses.